VIRAL: Talented Taong Grasa shocks netizens with cover of 'To Love You More'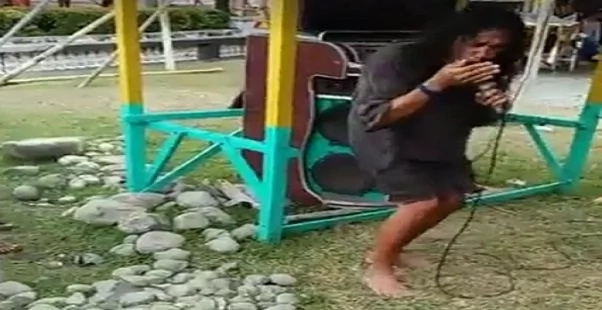 Getting amazed and impressed are not the usual reactions to seeing a "taong grasa." However, the taong grasa in this
video
managed to get those reactions from netizens.
The homeless man took center stage by singing through the outdoor videoke machine, choosing Celine Dion and Sarah Geronimo's hit song "To Love You More."
The audience members were visibly shocked and in awe after hearing the talent of the homeless man. He did not hit every note perfectly but he sang the song with power and emotion.
After singing the Sarah Geronimo song, the homeless man amazed the audience once again by performing an old power ballad song.
Many netizens were deeply impressed by his singing skills.
"Band singer siguro dati yan na meron hindi mabuting nangyare sa buhay kaya nagkasakit sa isip at naaalala pa nya yung mga dati nyang inaawit," a social media user wrote.
(A possible reason why he still remembers the lyrics without looking at the screen is that he was a former band singer who stopped singing when things went bad in his life.)
[source]