Bato asks policemen's wives to stop being 'kapritso'
- Bato blames the caprices of policemen's wives as the major cause of corruption
- He said this during "Kasalang Bayan" at Camp Crame
- He even gave an example where policemen's wives want to have expensive phones
After the PNP has been rocked by a host of controversies involving corrupt police officers, Bato now has somebody to blame for these despicable men in uniform.
It's the wives' fault!
Yes, General Ronald dela Rosa blames the caprices of the wives of these corrupt policemen, because they are the ones who push police officers to be corrupt.
ABS-CBN News reported that Bato mentioned this when he was speaking during the "Kasalang Bayan" at Camp Crame.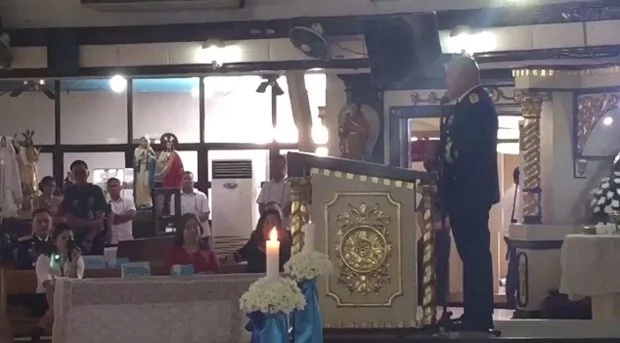 He said that one of the major causes why policemen look for more money and turn to illegal means is because of the wives.
He said he's not generalizing but there are wives who are so demanding.
He then proceeded giving examples of women who don't like a simple cellphone but would love the expensive one.
There are also those who envy others who have brand new cars.
Bato's word of advice to policemen is to be 'under de saya' so that their wives would love them.
On the other hand, he advised wives not to be materialistic so as not to put pressure on their husbands.