MUST READ! Concerned school warns parents and students about van that almost kidnapped student





Naga Hope Christian School in Naga City wrote a letter to all parents to be vigilant and wary about their kids security following an incident where one of their students was grabbed by a man in a black van.
According to Definitely Filipino, the student was punched three times so that he would lose consciousness.
When he became conscious, he realized he was in a van with medical apparatus inside.
Thanks to his quick thinking, he gathered enough strength to kick the man sitting beside the door and escaped.
Although he sustained bruises, he was able to free himself from the clutches of those notorious individuals.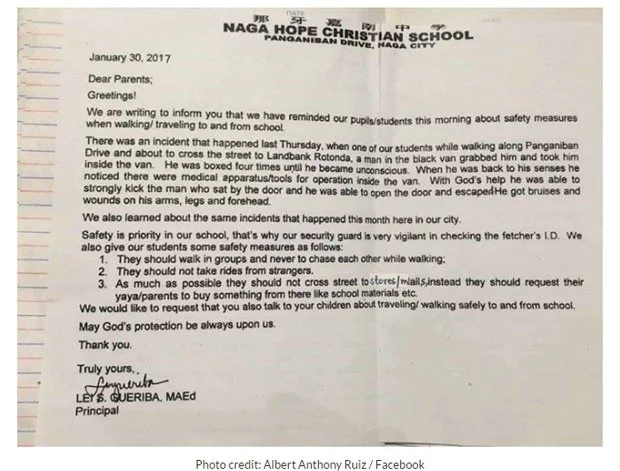 [source]